From pretty fluffy things in the sky to one of the hottest topics for small and global businesses alike, clouds are reducing the need for on-premise hosting more than ever.
It's safe to assume that the word (as a service) you repeatedly hear ultimately means cloud computing in the cloud deployment world.
In short, if you're considering eCommerce business, these are your top acronyms to focus on, as they're the three main types of cloud computing:
SaaS (Software as a service)
PaaS (Platform as a service)
IaaS (Infrastructure as a service)
And yes, it's about time we take a further in-depth yet swift and effortless look at each type's concept, advantages, disadvantages, use cases, and overall variances of the SaaS vs. PaaS vs. IaaS.
SaaS overview
SaaS is as straightforward as using free or non-free internet apps, as they're controlled and managed by a third-party provider either way.
Therefore, you don't need to update, install, or have anything other than your internet connection. In English, it's goodbye to any software/hardware complicated management.
SaaS strengths
SaaS started to gain recognition in the late 1990s. That's when companies like salesforce were founded to create and offer enterprise cloud software solutions through SaaS.
Those unique solutions once had, and still included the following:
Doorstep advanced applications:
You can use available internet apps as I mentioned, and that includes the advanced ones as well! All at an affordable price and free of complicated tech-related stuff.
Access SaaS apps anytime, anywhere:
That's right, you don't even need to download anything. Leave all the fancy tech stuff to your provider's responsibility and indulge the benefits right from any internet-connected browser.
Focus 100% only on your customer:
SaaS services save you unnecessary expenses since they scale automatically based on your organization's usage, besides being pretty much accessible from anywhere.
You can feel free to forget about any development challenges and leave them to your provider, all while purely focusing on your customer's needs and happiness.
SaaS weaknesses
Potential low performance:
You'll need application performance management tools to measure how your SaaS apps are performing over time. Still, you'll also need to invest in a fast and high-quality internet connection since you'll run it using your internet browser.
Data security issues:
Nothing's more dangerous than sensitive data leaks in the cloud computing world, let alone willingly providing it to cyber attackers.
You'll need to take extra precautions when it comes to trusting your data to your service provider. Identity checker and device access are on top when it comes to trusting any third-party service provider.
Software Integration:
You'll often find that your in-house APIs or data structures are not working correctly with the third-party provider's software.
That's why it is advised to first run SaaS apps compatibility checks to achieve the optimal results since not all the apps your provider hosts will be tailored to your devices.
SaaS use cases
You know the saying that goes, don't hesitate to do something? Well, now might be an excellent time to pause.
Among all other available cloud computing models, you can consider SaaS if you're:
Aiming to lower high costs to maintain your budget
Willing to take your startup business to the following enterprise level
Trying to aspire remotely while maintaining some social distancing
SaaS examples
Surprised? Already aware? Here are some of the top SaaS providers delivered through your internet:
Salesforce
Zendesk
Slack
Dropbox
HubSpot
MailChimp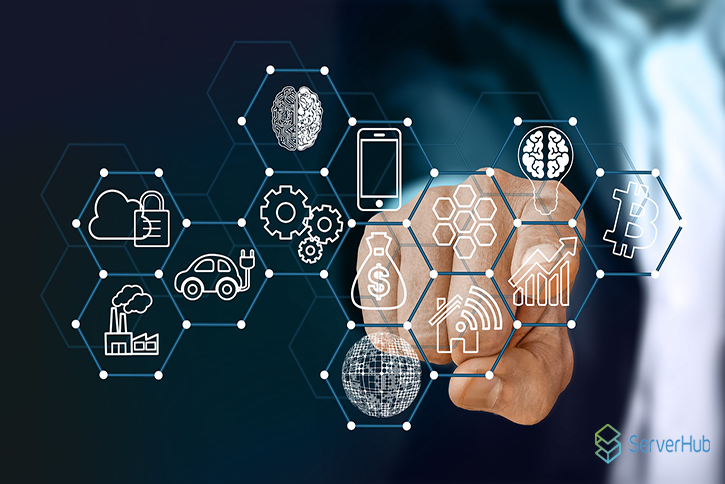 PaaS overview
Would it be surprising if I told you that you use PaaS in your daily life, for example, your windows?
Thanks to PaaS, web application development became simpler than before, as it carries the complete lifecycle of applications like deploying, testing, etc.…
Additionally, it is there to make you manage applications and provide the resources you need -or end up purchasing from a cloud service provider- to build your own applications.
PaaS strengths
Since PaaS comes in different shapes for deployment environments (public PaaS, private PaaS, and even a hybrid PaaS for the hybrid cloud). It earned the right to become one of the main three cloud computing models, here's why:
Sophisticated tools within reach:
With a pay-as-you-go model as the PaaS, enjoy unlimited possibilities with the ability to afford sophisticated analytic tools that you usually wouldn't have been able to afford otherwise.
Multitask platforms development:
Your third-party provider can grant you more deployment options, meaning that you can quickly develop new computers and mobile apps now, effortlessly.
Ultra-Efficient applications:
Get long-life application capabilities available, such as apps for the managing, deploying, and updating phases. Without requiring additional tech skills.
PaaS weaknesses
Perfect levels of speed and support are on top when it comes to PaaS. Therefore, make sure to make the contract with a trustworthy provider who's gonna stick in for years to come.

As the information is stored off-site, data security needs to be significantly considered, especially the process of keeping it away from any potential risks. Unfortunately, the IT department is the one most responsible for such tech difficulties.

You need to understand what works and what doesn't, as some difficulties might occur when two different platforms come into play together. Make sure that everything's compatible together, as one can never be too prepared for the worst.
PaaS use cases
An enterprise can use PaaS to facilitate apps development and do other things that include:
Get precise analytics for your business and impeccable data analysis that sure will come in handy for your future endeavors.

Current or new application programming interfaces (APIs) become no longer a problem, as PaaS provides you every tool you need to run and manage perfectly fine.

Need even more communication means? Now you have multiple more! Messaging, voice, and video communication. You name it, and the feature's added right away.
PaaS examples
AWS Elastic Beanstalk
Magento Commerce Cloud
Apache Stratos
Heroku
OpenShift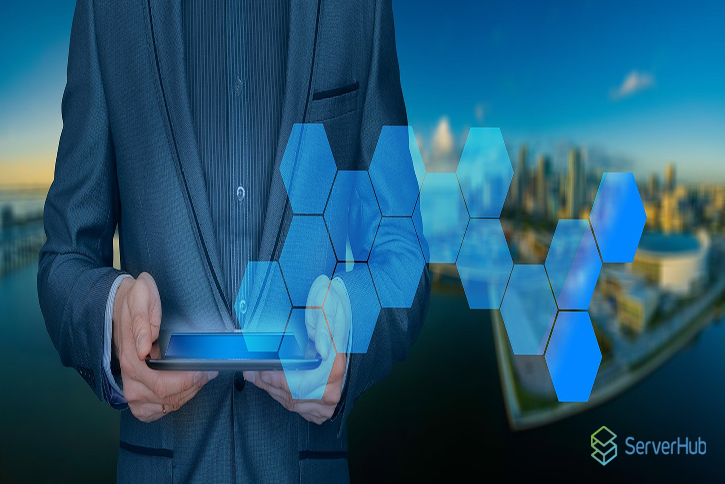 IaaS overview
If you are ever in desperate need of an IT infrastructure, why don't you just rent it? Then, it is simply hosted on the public cloud and private cloud instead of an on-premises data center anyway.
That's what the IaaS is for. And, I'm not bragging or anything, but who's a better IaaS provider than ServerHub and its unprecedented prices?
IaaS strengths
Now that the IaaS goes without definition, let's take a deeper look at some of its top advantages:
Cost-effective solutions
Scale-up and down as you please, along with any specifically required infrastructure in no time, that all goes without saying to the expenses level of a startup business.
Increases everywhere
From troubleshooting problems to increasing the overall stability, every improvement is within reach, of course, with the right provider and reasonable agreement.
Core-business focus
With faster apps delivery, better data security, and your provider doing any infrastructure and development for you. The sky isn't the limit to your creativity when focusing on your other main things.
IaaS weaknesses
They say nothing's perfect without its drawbacks, right? Okay, maybe that's just me. Ahem, back to business! Here're some of the top IaaS drawbacks:
It gets harder to pick when it comes to your next IaaS provider; that's why you need to make sure of choosing someone who's gonna stay in the industry for years to come! To spare yourself the agony of system interaction challenges.

Always be careful out there, or when it comes to IaaS, as sudden expenses might occur at any given moment, including piled-up fees or even sudden peaks.

Adjustable security has its ups and downs, but it will all be left to your own business's responsibility to handle it and make sure that everything goes according to plan.
Sometimes you might require a virtual private cloud (VPC) that has more security layers for more sensitive data, as a VPC can create you a private network for a single tenant inside the public cloud for extra protection you might require.
IaaS use cases
Enjoy hosting complex websites even with unstable traffic. Yes, it's an IaaS specialty, and it can exceed expectations while at it.

Ultra-perform all the complicated tasks you encounter, thanks to the scalability of the IaaS that can provide you with a pay-as-you-go model to fit your exact needs.

Manage, analyze, and wide-scope vast amounts of data to get the best business insights and thrive among your competitors.
IaaS examples
Amazon Web Services (AWS)
Microsoft Azure
Google Compute Engine (GCE
Cisco Metacloud
Rackspace
SaaS, PaaS, and IaaS
Ultimately, each model stands for:
IaaS:
Cloud services with a pay-as-you-go model, such as storage and virtualization.
PaaS:
Available software and hardware tools over the internet.
SaaS:
Free/paid software that's available via a third-party provider.
On-premise:
Software that's installed in the same building as your business.
Off-premise:
Well, you got the hang of it.
Which model is better for you
It can certainly get confusing in an ever-changing cloud deployment world, where you can basically use everything as a service. But once you initiate your golden strategy and come to terms with your end goals, each model can work and serve as the best suitable for a specific phase.
Whether you choose to start with one cloud computing service model or go all-in with all three, it will eventually depend on your business's size, complexity, and current basic needs.